OUR MISSION IS
To attract, retain and develop top talent
To be transparent towards our clients and jobseekers
To think like our customers and further their business strategy
To be an inclusive and equal opportunity employer
To provide value workforce solutions
Collaborative and customized HR solutions tailored to client needs

Why Us
Nextreme Consultancy takes pride in helping organizations achieve their business objective and strategic goals while providing expertise in Human Resourcing. We strive to reduce organization operating costs by providing an effective and impactful HR solutions. Our company was founded by like-minded innovative business professionals with vision to empower organizations with reliable human resources to exceed business goals. We do have talented pre-screened, locally recruited resources and provide comprehensive services such as payroll management, health and safety training, and other employer responsibilities as legislated.
Committed to Deliver Quality Resource Solutions That Impact Your Bottomline.
The Right Resources. The Right Solution.
Committed to deliver quality resource solutions which positively impact your bottomline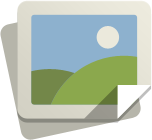 Strategic Placements
We specialized in providing high quality resources to diverse sectors
Effectively Targeting Domain Specific Industries
Manufacturing Plants,
Food Processing Industry,
& Quality Assurance

Variety Of Solutions
Our staffing solutions allow you to quickly and easily customize your workforce.
Important to have flexibility
Temporary work,
Temp-to-hire assignments,
Full-Time placements,
& Payroll solutions

Regulatory Awareness
Trusted training practices ensure reliable and knowledgable resources
Safety Compliance
We provide pre-screened, locally recruited resources with legislated training in WHIMS and health and safety courses.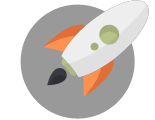 We're Here To Help Your Business Blast Off!
By providing reliable and locally recruited resources